---
Obexer's Marina Will Be Open
Memorial Day Weekend 2018!
In the meantime, be sure to visit our General Store & Deli
---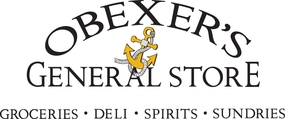 Deli Sandwiches - Soup Bar - Chicken Tenders/Wings - Fries
Call ahead and we'll have your order waiting for you!
Market/Deli Open 7 Days A Week!

Market Hours: 7:00AM - 8:00PM

Deli Hours: 7:00AM - 4:00PM

Call

(530) 525-1300

for phone orders

ObexersGeneralStore.com

Breakfast burritos, bagels & croissants, Kaleb's Club with brown sugar-peppered bacon and many other specialty and custom-crafted sandwiches, fresh fruit & veggies, chips & beverages, and private label sauces, marinades & goodies.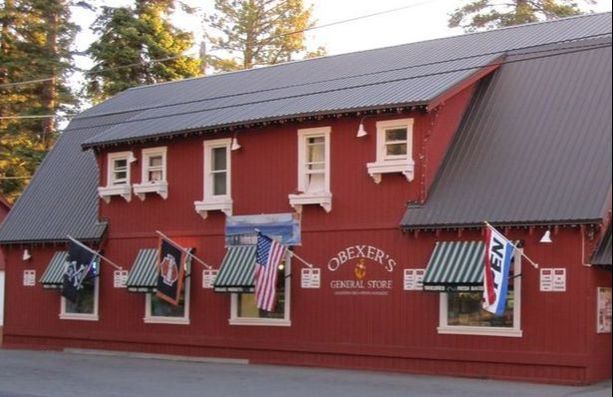 ---
Come Visit Us!

Obexer's Boat Company & General Store

​Just 5 Miles South of Tahoe City

5300 W. Lake Boulevard

P.O. Box 186

Homewood, CA 96141

Phone:

(530) 525-7962

Fax: (530) 525-0703

Hours of Operation

Launch Ramp & Gas Dock

CLOSED - Call (530) 525-7962 to schedule launch

Marina Office​ & Yard

Mon-Fri 8:00am - 5:00pm
---
Summer Fun at Obexer's Boat Company!
Launch Ramp - Valet Boat Storage - Mechanical Services - Gas Dock - Boat Parts & Accessories - Boat Sales - Lodging
Video by Apex Aerial Service
Obexer's is the place to be for a fun-filled and memorable boating season!
​Obexer's Water Sports
​

Call Ahead or Walk Up

​​Get Out On The Water On Our

Sea-Doo GTS 130 Jet Skis!

Lessons available for water skiing, wakeboarding and wake surfing

Boat Charters with licensed captains

Open Memorial Day Weekend to

Labor Day Weekend

7 days a week 8 am - 6 pm

CALL TO RESERVE(530) 525-7962

Ext. 2
---
Preparing Your Boat for the Season
(From
DiscoverBoating.com
)
Boating is a fun activity that can be shared with the entire family. However, because it can be seasonal, you'll need to perform a few check-ups to get ready for first trip of the season.
Boat and Trailer Inspections
Inspect the hull and all other parts of the boat for damage that may have occurred since the last time you used it. Ensure that the engine is in good working condition, by turning it on and checking that the battery is charged. The navigation lights and all the other electronics on the boat should also be thoroughly inspected.
After confirming that the boat is in good shape and its systems are in working order, check all the
safety equipment
on board to help ensure a safe trip for you and your passengers. Thoroughly inspect all life jackets twice or more; in particular, look for holes or tears in the jackets. Be sure to check that your life jackets still fit, especially if you have any children who will be on the boat, as children do grow fast. (And remember, you need a life jacket for each passenger.) Your safety gear should also include fire extinguishers, and you should check to make sure each one is full, and in good working condition.
How you get your boat to the water is just as important as making sure it works. You should check the
trailer you are using to transport the boat
, as well as the tires to make sure everything is safe and in working condition.
Lake Tahoe Watercraft Inspection Program
(From
TahoeBoatInspections.com
)
Watercraft are the largest source for spreading aquatic invasive species (AIS) into new waterways. Mandatory inspections stop aquatic invasive species, such as Quagga mussels, BEFORE they enter the water. Please do your part to protect Lake Tahoe and plan ahead for mandatory boat inspections. Invasive species have devastating environmental and economic impacts on industries, communities, and native species populations. Most invasive species do not have predators to keep their populations in balance and, once introduced, are difficult if not impossible to eradicate.Preparing your Boat:
Clean, Drain, and Dry
your watercraft. Drain your bilge, ballast tanks, live wells, sea strainer and any storage compartments. Dispose of any plants or critters away from lakes or rivers – and above the high water line. If you have an outboard or sterndrive engine, lower the outdrive on the engine to release any residual water. Inspections only occur during daylight hours and take only a few minutes if you arrive prepared! If you flush your engine at home and have special flushing adapters please bring those with you.
Large or oversized commercially transported boats please call 888-824-6267, in advance, to schedule an appointment because extra coordination may be necessary.
Boat Inspection Fees, Stickers & Wire SealsThere is a fee for Tahoe boat inspections according to boat size and is payable with visa & mastercard only. An additional fee for decontamination may apply for boats that are not
Clean, Drained & Dry
. After passing inspection, you will receive a Tahoe inspection sticker (good for a calendar year) and a Tahoe wire seal which attaches your boat to your trailer.
Tahoe In & Out stickers
are eligible for unlimited inspections during the calendar year purchased; decontamination fees may still apply.
Single Inspection
pass are eligible for 1 inspection and 7 consecutive days of sealing at launch facilities; decontamination fees may apply.
Tahoe Only stickers
are reserved for Tahoe wire inspection sealed boats from previous seasons that will only launch in Lake Tahoe. Stickered and sealed boats are ready to launch!
​
If your boat has it's Tahoe wire seal still intact from a previous season, AND you plan to boat in Lake Tahoe ONLY, you may proceed directly to the launch facility of your choice to purchase your annual Tahoe Only sticker. Boats with Tahoe Only stickers that DO NOT have an intact Tahoe wire seal will be required to visit one of the roadside inspection stations for an inspection and will be required to upgrade their sticker to a Tahoe In & Out for the difference of the fee at that time; decontamination fees may apply. Tahoe In & Out stickers and Single Inspection Passes are only available at roadside inspection stations.
Watercraft Inspection Fees
Why the need for Tahoe boat inspections?Watercraft are the largest vectors for spreading aquatic invasive species (AIS), such as quagga and zebra mussels into new waterways, making boat inspections a vital aspect of protecting Lake Tahoe and other nearby water bodies.
Click here
for more info on boat inspections and AIS.
Clean, Drain and Dry your boat, canoe, or kayak after every use to ensure you are not transporting any unintended hitchhikers.